Thank you all for your prayers and generosity!  I arrived in Ethiopia with my heart full carrying God' burden, anointed and excited to see how the Lord was going to use for his purpose he laid on my heart to pray, develop and lead! Without a doubt, God's protection, presence, and guidance were with me every step of each day!
I was welcomed with traditional Ethiopian kisses, hugs, and handshakes in Kombucha from 45 young people of Vision Leadership Institute-Ethiopia. My heart was full!  I was ready to share God's burden he placed on my heart for them… they wept as I prayed and reminded them of God's love for them and that He will use us for his purpose. We wept together in prayer . . . .  That the Lord sees them, he has not forsaken them, and that He is calling leaders of Ethiopia to rise!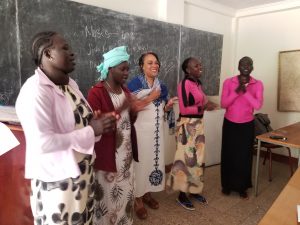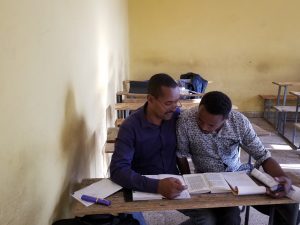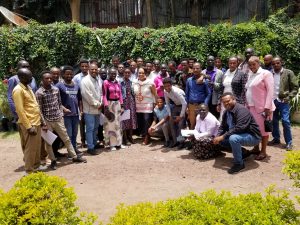 We were surrounded by Islamic traditions of Ramadan and mosques and streets full of Muslim praying during turmoil, grief, and chaos from the recent attacks and bombings from the Tigray People's Liberation Front (TPLF).  Although this evil was surrounding us, we prevailed in our commitments to continue our mission from God–Amen! So, we prayed to the God who hears and responds! We cried out to the Lord to reveal Himself to this city and spiritual awakening!
There were 45 students from various denominations who are pastors, leaders of the new church plants, and vocational leaders from Kombucha and surrounding cities. In the dark, hot classrooms with no electricity, I began teaching leadership and taught evangelism, and then discipleship. They were eager, participating in meaningful discussions and many of them felt the Lord was calling them to develop other leaders, but "don't know how." So, I spent extra hours each night with a small group of young people encouraging them to read, study, pray, develop themselves, and use the material to commit themselves to 2-3 other leaders for 1 year and create a leadership movement in
Ethiopia.
Djibouti was canceled due to visa issues! So, I made some adjustments.  I felt the Lord speaking!  So, my second week was developing a diverse group of next-generation leaders in Addis at EEMCY-Ethiopian Theological College. This was unlike any "Bible College" it was extremely modest at best, with chalkboards, wooden benches few books, and resources, but yet there were chosen leaders "students on scholarships" from different parts of Africa S. Sudan, Somalia, North Ethiopia, and Eretria. I developed them for one full week- 8 hours days on Leadership, although it was intense and tiring the strength of the Lord kept me full of his presence and power! And we closed every evening crying out to the Lord to bring comfort to Ethiopia and to send us to the surrounding nations for spiritual transformation!
I end my evening alone with the Lord, asking him to keep my burden for the least of thee and send me… I will GO!
Blessing to all of you,
Antoinette