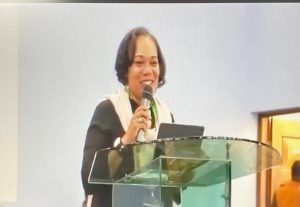 September 17 (Sunday):  Local church preaching to full of young people
Sep 18-22 (Mon-Friday): The Leadership Conference (Theme: Zachariah 4:6)
Antoinette will speak at two plenary sessions and at three breakout sessions.
Over 400 women will attend Antoinnette's breakout sessions on women's leadership
Antoinette will speak at daily prayer gatherings.
Antoinette will speak at the Young Adult Conference for next-generation leaders.
Antoinette is partnering with 10 Nigerian Leaders of various denominations and ETeam Global leadership from the USA.
Over 3,000 church leaders will attend the conference from all over Nigeria.
50% of these will be next-generation leaders under 40 years old.