Dear Friends,                                                                                                                                                    July 27, 2023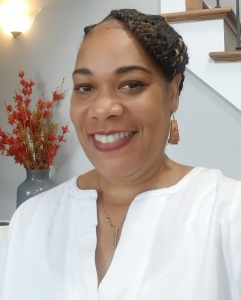 God has opened a door for DCMi to develop future Christian leaders in Nigeria and impact the Muslim world!  The organizers of an important church leadership conference in Nigeria, September 18-22, invited my coworker Dr. Antoinette Williams as the main speaker.  Over 3,000 Christian leaders from all over Nigeria will come to the conference and, better yet, 50% of the participants are young leaders under 40 years old.  Through this, Antoinette and DCMi will have an unprecedented opportunity to train young Christian leaders of Nigeria to become better evangelists and disciple-makers.
Since 2009, over 50,000 Christians were killed and over 18,000 churches were set on fire by Muslim Jihadists in Nigeria.  Christian schools are being burned and even moderate Muslims are dying.  Last year alone, over 4,000 Christians were killed, but the corrupt Nigerian government is doing nothing to protect Christians from this type of brutal terrorism.
https://www.vaticannews.va/en/church/news/2023-04/over-50000-christians-killed-in-nigeria-by-islamist-extremists.html
In order to combat this evil, the organizers have decided to hold this conference in a major Muslim city of Nigeria.  I invite you to be part of this historic event by partnering with us in prayer and by financially supporting this conference.  Antoinnette needs to raise about $8,000 to participate in this conference.  This budget includes expenses to actually conduct this conference as well as travel expenses for Antoinnette.
DCMi's Board of Directors has approved us to match any donations for this Nigerian conference up to $4,000.    While this ministry could be physically risky for Antoinnette, her heart is burning to go to encourage and equip these committed Nigerian Christian leaders for ministry as they reach out to their Muslim countrymen.
Would you participate in this momentous event through your prayer and financial support?  Please be praying for Antoinnette's health and safety in this upcoming travel, for protection for Christians and churches in Nigeria, for unity among the Nigerian Christian leaders, for funding for this conference, and for God to begin to draw Muslims in this area to Himself.
If you want to send us a check, please make your check payable to DCMi and write Nigeria in the memo section.  You can see our mailing address at the bottom of this email.  If you would like to donate online, please click the following link and scroll down all the way to the bottom of the page.
https://dcmi.org/dr-antoinette-williams-3/
Let us uphold the Nigerian church and work together to bring many Muslims into the Kingdom of Heaven!
Your partner in the Gospel,
David